Who We Are
---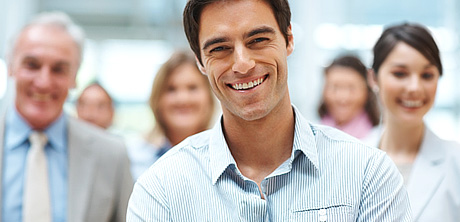 Creative Underwriters features world class special lines insurance risk placement performance.
In our 35 plus years in business, we have seen a lot of changes in the market, the economy, and the way insurance is marketed, underwritten and serviced. We have moved with those changes and continue the special lines adventure with our outstanding staff of dedicated insurance professionals. Since 1976, it has been our pleasure to be here every working day offering a trading floor experience for special lines risk placement needs of retail insurance agents.
We are now licensed in 46 states and offer real time service capability and a friendly voice. We assist retail insurance agents in placement of Transportation, Property & Casualty and Personal Lines risks. Our "Wheels" focus at Creative for Trucking comes naturally since we are located here just north of Indy, the "Cross Roads of America". Our authority and market availability varies from state to state with our broadest spectrum being here in the Midwest.
Product selection
---
Transportation
Commercial Auto - Trucking - Local, Intermediate, and Long-haul, Contractors, Household Goods Movers, Specialized Delivery, Non Trucking
Public Auto - Limousines, Non-emergency Medical, Airport Transportation, Taxis, Charter Buses, Employee Transportation, Church Vehicles, Courtesy Shuttles, Van Pools
Commercial Lines
Property and Casualty - Hotels, Bed and Breakfasts, Gas Stations, Bars, Health Studios, Churches, Apartment Complexes, Beauty Salons, Pet Stores, Restaurants, Motels, liquor Stores and many more.
General Liability - Carnival Operators, Amusement Devices (State Compliance, Admitted A+15 Carrier) Special Events All Kinds (Festivals, Fairs, Concessionaires, Exhibitions), Tanning Salons, Flea Markets, Vendors, Private Clubs, Artisan Contractors, Security and Patrol, Landscapers, Tree Trimmers, Christmas Tree Lots, Day Cares, Exercise Studios, Alarm Installers, Condo Associations, Home Owner Associations
Personal Lines
Home Owners - High Value Home Owners, Dwelling Fire, and Farm & Ranch
Umbrella - Option to purchase Identity Theft
Inland Marine - Jewelry, Fine Arts and Furs
Pet Medical Insurance - Sold Exclusively through Veterinary Pet Insurance /p1>